By Claire Booth
Happy new year! Otherwise known as—the holidays are over, and now there's a long horrible slog until things warm up and we see the sun again. This has prompted me to think about things I'm looking forward to during these dreary months.
Here they are, in no particular order: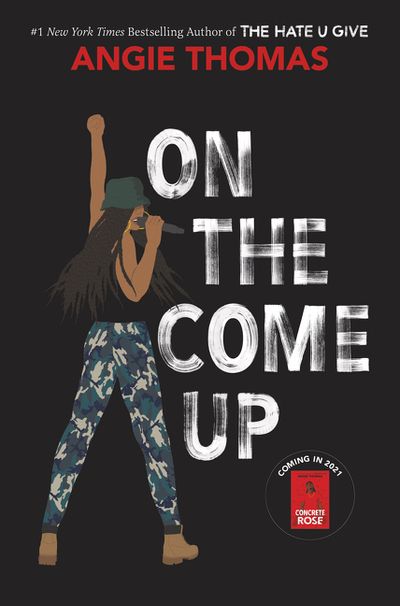 On the Come Up
, Angie Thomas's follow up to 2017's amazing
The Hate You Give
. This one's about a 16-year-old aspiring rapper who has to make it in order to save her family from eviction. (Feb. 5, 2019)
The Wrong Boy
. Cathy Ace's new novel is psychological suspense, which is a departure from her two great detective series, which are lighter in tone and absolutely delightful. Her plots are always twisty and surprising, so I can't wait to see what she does with this darker novel. (Jan. 9, 2019)
The Border, the final book in Don Winslow's Cartel trilogy. Following The Power of the Dog and The Cartel, this one should also be bloody and brilliant. (Feb. 26, 2019)
The next season of Shetland. Fellow DSD writer Scott Adlerberg turned me on to this BBC series. It's based on the fantastic Jimmy Perez novels by Ann Cleeves. I finally decided that I can't wait anymore for this, so I am now a subscriber of the BBC/ITV channel BritBox, which means I don't have to wait for it to show up on Netflix here in the U.S.
The Widows, a new historical mystery inspired by the first female sheriff in Ohio (which happened longer ago than you might think). Author Jess Montgomery will be stopping by next week to tell us more about it. (Jan. 8, 2019)
And finally, there's A Deadly Turn, the third in my Sheriff Hank Worth series. I'll have more to share about this as the release date get closer. For now, I'll just say that I'm looking forward to getting it out into the world! (March 1, 2019)